Filsion Technology Co., Ltd
Tel:0086-755-28884646
Email:intersales@filsion.com
About Us
Current Location:
Home
-About Us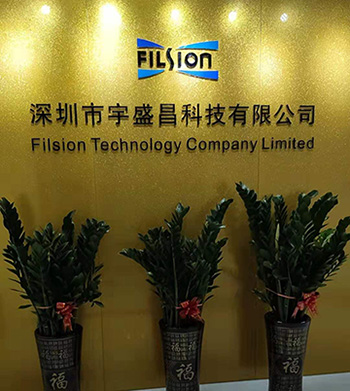 Filsion Technology Co. Ltd is a high-tech enterprise specializing in designing and manufacturing innovative products. Established in 2009, Filsion has enjoyed a good reputation in consumer electronics products, such as power bank, media players, Bluetooth speakers and more. Since August 2018, we expanded to smart home products with a new brand CamaSmart covering Wifi cameras, Camera Doorbell and smart sensor products.

Our History
2009 Aug, Filsion was established
2009 Jun, Filsion developed a sport media player
2010 Jul, Filsion developed Bluetooth speaker
2011 Oct, Filsion attended HK Electronic fair
。。。。
2018 Aug, Filsion entered into smart home business
Our Advantage
1. A professional engineering team in the digital and electronics
2.Marketing and sales team with 15 years experience has wide knowledge on different market demand and regulation.
3. Quality that Meet Your Standards is conducted stringently by QC staff members.
4. Ten years of OEM/ODM and export experience, we providing competitive price, good quality and excellent services.
Filsion truly believes that long-term customer's satisfaction is the foundation of our success. To meet valuable changing needs of our customers, we will keep being committed to creating value, increasing customer's competitiveness, reducing costs and time to market through a complete supply chain management and high quality service.

Filsion, filled with passion, is ready to serve you.